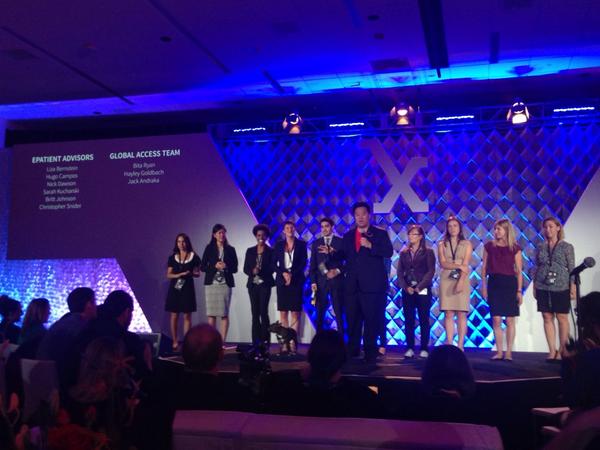 A gentle street poet named Earl Simmons once penned the words, "X Gonna Give It To Ya". I can't remember the next line of the stanza, but I think it may have been, "If You Let it". He may very well have been talking about Stanford Medicine X, because you kind of have to be open to what it has to offer. But if you are, it will deliver quite an experience.
As usual, #MedX started well before the conference proper with the pre-conference which generated an outpouring of tweets and other activities leading up to its kickoff this year and throughout the conference. If there is any doubt, the fine folks at Symplur have put that question to bed.
I know I said it's not about the numbers … but here are the numbers at #MedX 🙂 http://t.co/4lSucHS03M

— Thomas M. Lee (@tmlfox) September 8, 2014
From the pre-conference, there was a high-utility tweetstream for anyone interested in clinical trial design, particularly those seeking ways to integrate the patient. From afar, it appeared the workshop was very effective in introducing epatients to the complexities and headaches of clinical trial design and execution AND in introducing researchers to what epatients really care and think about with clinical trials.